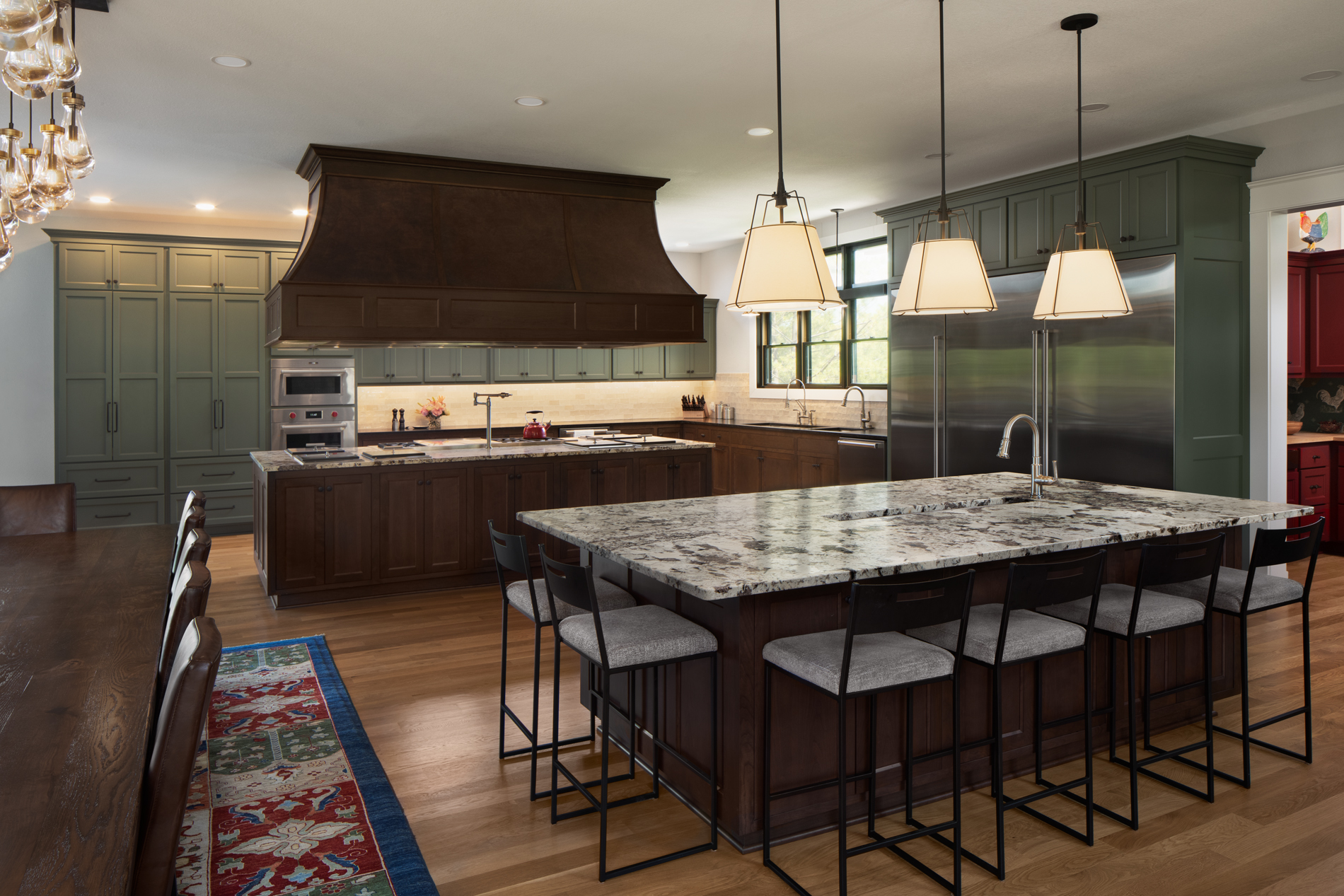 Is your home ready for entertaining loved ones this holiday season?
The leaves are changing, the weather is cooling down, and the sun is setting earlier - fall is officially in the air. With this new season comes one of the most exciting times of the year: the holidays. Will you be hosting your family and friends during any of the upcoming holidays? If so, Is your home ready for all the food, the laughs, and the post-meal couch naps?
Gathering spaces are key for the holiday season. From a fully-equipped kitchen for cooking and socializing, to a living room with ample seating for relaxation, group games, and conversation, to a mudroom for neat shoe storage, there are numerous aspects that can contribute to hosting a fun and successful event. Our team can help you get your space ready for all the events that might take place in your home.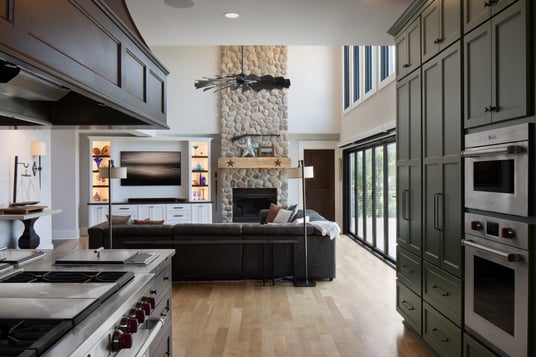 Holiday Table Inspo From Local Shops
Our team visited a few local decor stores to gather inspiration for holiday table and decor design... These are the shops to go to for your home decor needs near Mequon! Explore what we found below:
Stepping into Curated Home Decor brings a flood of design inspiration - check out these photos of their in-store holiday table and bar cart and use it to inspire your hosting set-up. Find them in Thiensville or online at www.curatedhomedecor.com, on Instagram at @curatedhomedecr, and on Facebook at @curatedhomedecor.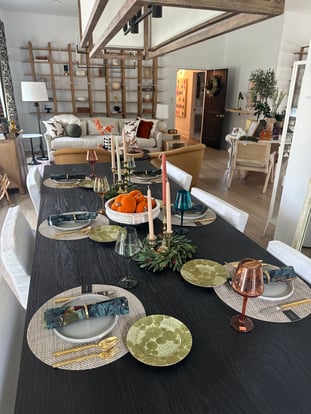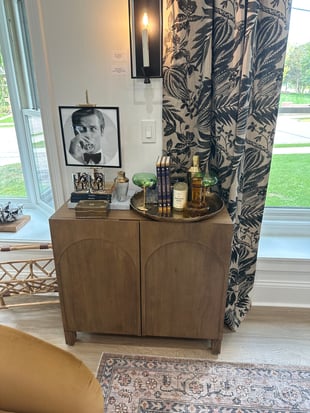 Take a look at these three hosting setups from Alme Design Co.: one for serving hot cocoa, and two with some great examples of centerpieces for your holiday table. Finding the perfect plates, pillows, and other elements is crucial to wow-ing your guests with your space. Find Alme Design Co. in Thiensville, online at www.almedesignco.com or on Instagram and Facebook at @almedesignco.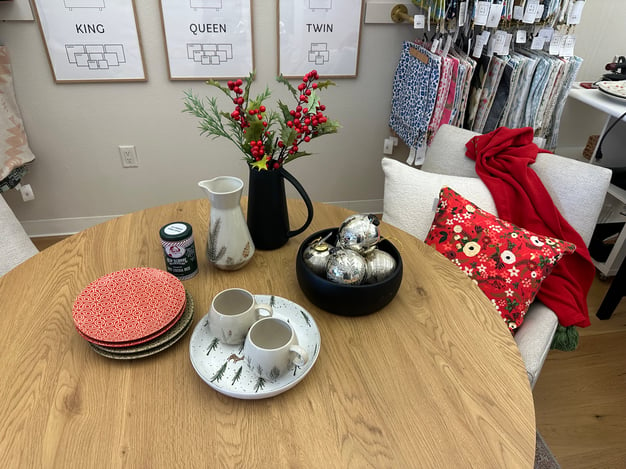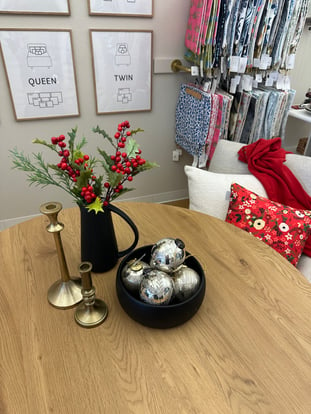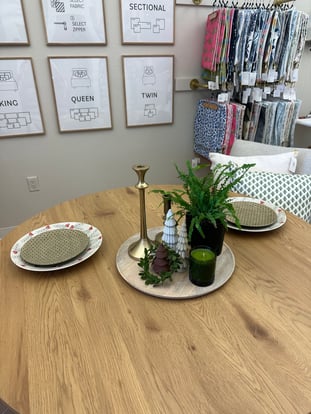 If you take a step into the Past Basket store, you'll find some beautiful already-set holiday table inspiration. Their collection of table cloths, plates, cups and festive decorations is perfect for the upcoming holiday season. Find them in person in Milwaukee, online at www.pastbasketmilwaukee.com or on Instagram at @pastbasketmilwaukee.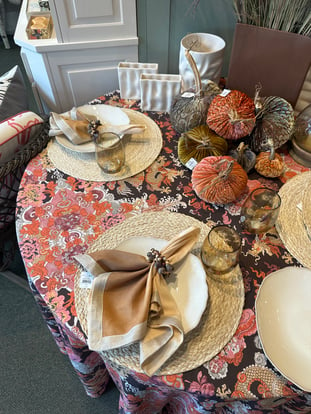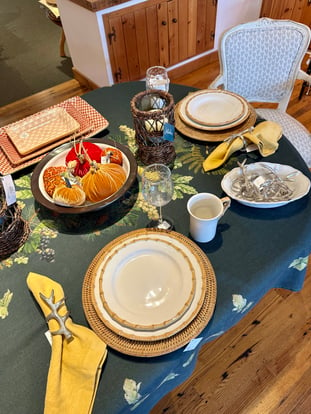 Hire a Design-Build Firm You Can Trust for Your Home Remodel
At Wade Design & Construction, we focus on your specific goals to create a completely custom home design. How? We prioritize collaboration from the beginning; learning about your home's challenges and working with you to come to your perfect design and implementation. To learn more about our process and what we can do for your home, contact us to schedule a consultation.
Post Tags: