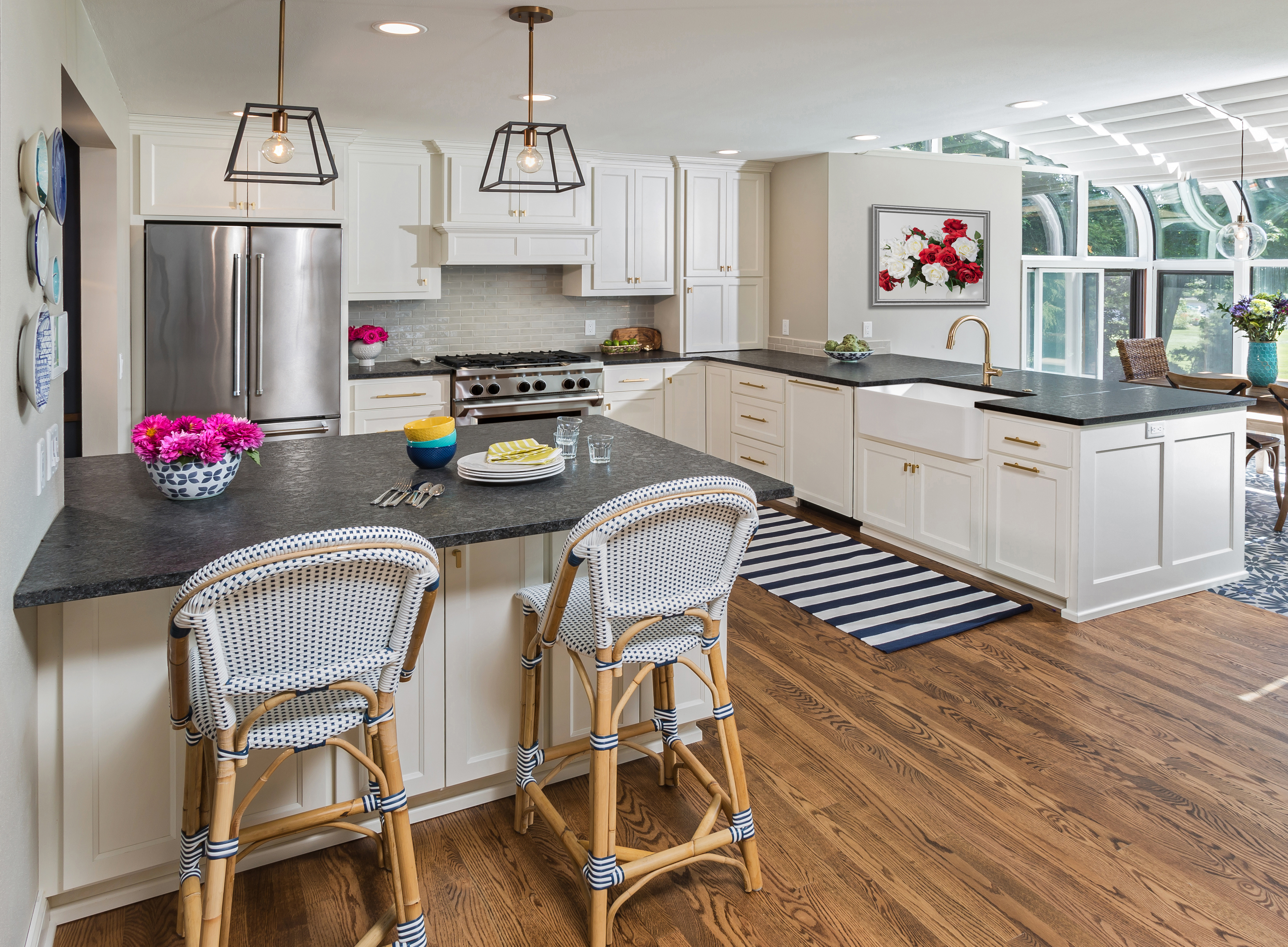 What does it cost to remodel a kitchen in Milwaukee's North Shore and Ozaukee?
Wondering how much it costs to remodel a kitchen in Milwaukee's North Shore area? Since the kitchen is usually one of the most utilized rooms for families, we will ask you many questions when we meet to help identify your lifestyle needs and desired investment amount.

Kitchen remodels can include anything from removing walls to create an open floor plan, to expanding your kitchen to add square footage, or to removing and replacing every finish and feature. You can expect a kitchen remodel in Wisconsin to start, on average, between $100,000-$200,000.

What is your kitchen lacking? Could it be a functional layout, enough usable storage, or updated finishes and appliances? Perhaps there simply isn't enough room and your kitchen will need to be expanded to add a walk-in pantry, a mudroom, and increased storage. The intensity of the remodel will be a big determiner of your cost in this complex room.

The grade of finishes will also be a large factor in your cost, especially for the kitchen. High-end materials like fine marble, custom tile, high-grade ceramic tile flooring, and commercial-grade appliances will push your kitchen remodel cost to the high end of the average range or beyond it. However, the kitchen is a very important room in the home (often referred to as "the heart of the home") and should reflect your design style so that you'll find more joy and appreciation for this hard-working space. In order to stay within a reasonable budget and shape the space to the way you live, we work closely with you to guide you towards the best solution for your home and lifestyle.
Ready to get started on your kitchen remodel or another project in your home? Give us a call today at (262) 512-1799 to schedule your initial meeting with our design team.
Enjoy viewing a gallery below of some of our recent kitchen remodels:
Post Tags: